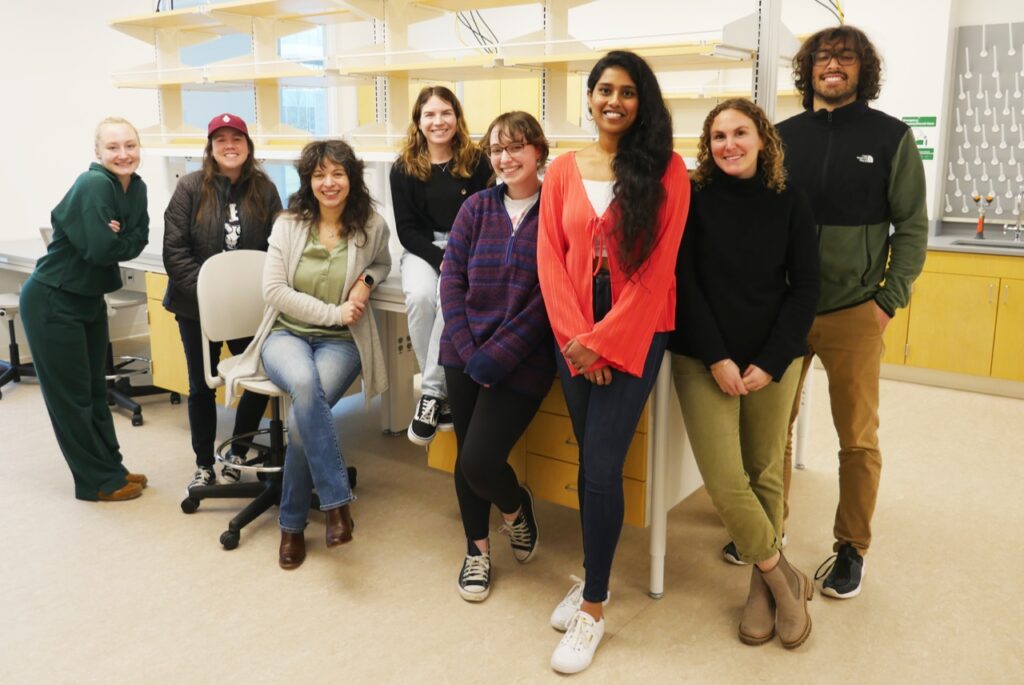 Dr. Fallini received her Ph.D. from the Università degli Studi di Milano (Italy) in 2009, where she gained interest in the basic cellular and molecular mechanisms leading to neurodegeneration, with a particular focus on the role of mRNA regulation in the maintenance and function of motor neurons.
After she graduated, she moved to the US to start her postdoctoral training in the laboratory of Dr. Gary Bassell at Emory University (Atlanta, GA) and then Dr. Landers' lab at UMASS Medical School (Worcester, MA). There, she continued to pursue her research interests and applied her skills to the study of the neurodegenerative diseases SMA and ALS/FTD, focusing on the role of the cytoskeleton in modulating mRNA metabolism and neuronal function.
Dr. Fallini joined URI and started her independent laboratory in the Fall 2019. Using human induced pluripotent stem cell models, she is investigating the interplay between the cytoskeleton and nuclear homeostasis in ALS and Alzheimer's disease. These studies highlight the importance of the cytoskeleton in regulating basic cellular functions in neurons that are disrupted in disease.