Cerebral palsy
Affecting 1 in 400 births, cerebral palsy (CP) is a movement disorder that permanently impairs motor control, caused by injuries during prenatal development. Much of the existing research on CP is focused on effects of brain injury; the Quinlan lab investigates changes to the spinal cord that contribute to motor control loss, with a view toward finding a more accessible target for potential therapies and treatment. As part of this work, the Quinlan lab is also studying whether prenatal brain injury combined with environmental factors such as chronic poor diet increase susceptibility to Alzheimer's disease or other neurodegenerative illnesses.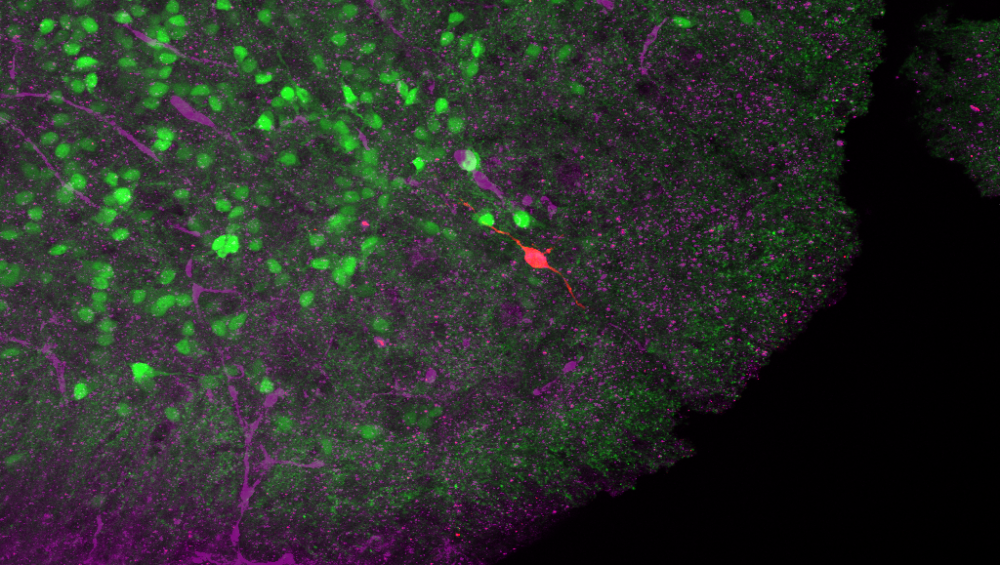 Amyotrophic lateral sclerosis
Amyotrophic lateral sclerosis (ALS), also called "Lou Gehrig's disease," is a progressive disorder that kills the nerve cells in the brain and spinal cord that control voluntary movement. Although genetic factors may play a role in the disease, its cause largely remains unknown. Dr. Quinlan is at the forefront of looking at how the body may be working to compensate for motor impairments in the early stages of the disease and therefore hiding symptoms until the disease has already progressed. The lab's research aims to identify early electrophysiological and morphological events that could allow for earlier diagnosis and pathways to treatment. Future work also includes collaboration with URI kinesiologists to look for biomarkers that could be observed in a clinical setting.
Spinal muscular atrophy
Spinal muscular atrophy (SMA) is a genetic disorder that results in muscle weakness and loss of movement. In the past decade, gene therapies have become available to help treat the disease. The Quinlan lab is focused on working with mild models of SMA to look for biomarkers that can provide better understanding of how and when the motor neurons become disrupted in various stages of disease progression. The lab is also collaborating with researchers at Johns Hopkins University to look at connections between "leaks" in the blood brain barrier and motor neuron dysfunction, which could also shed further insight into neurodegenerative diseases such as Alzheimer's.