Biographies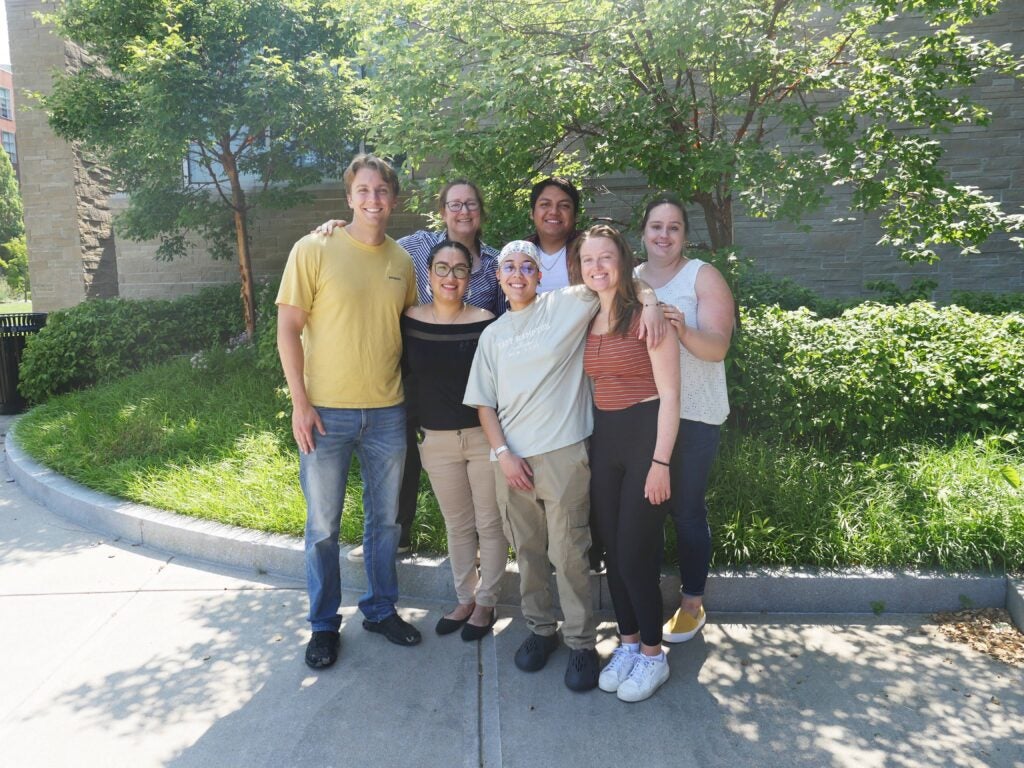 Biographies
Lisa Dowaliby (Lab Manager/Certified Veterinary Technician) has been in the veterinary medical field for more than 30 years. She has worked in general practice and emergency veterinary medicine, specializing in exotics, with a background in management and teaching. Dowaliby oversees Institutional Animal Care and Use Committee (IACUC) protocols and compliance for the Quinlan lab, as well as health/safety issues and maintenance. She is responsible for anesthesia, monitoring, husbandry, and veterinary care for the lab rabbits. Outside of work, Lisa owns a small farm, which is home to horses, goats, chickens, and two sulcata tortoises. She is fascinated with all types of life and particularly enjoys wildlife photography.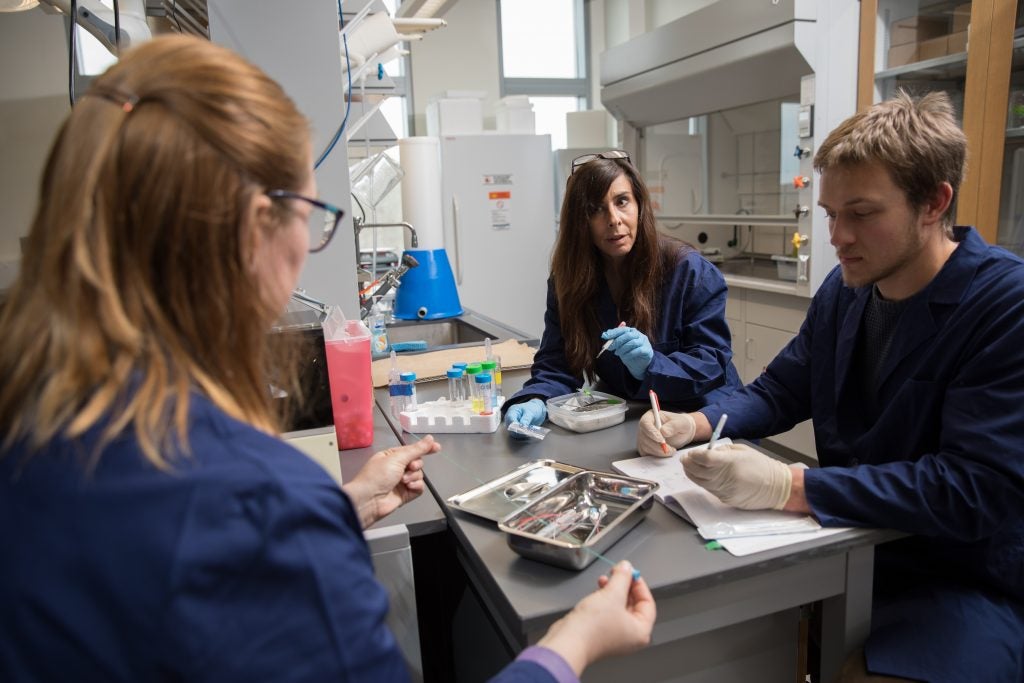 Elvia Mena Avila (post-doctoral research fellow) obtained her Ph.D in 2020 at Centro de Investigación y de Estudios Avanzados del IPN in México city. Prior to this she has an M.D. and M.S. degree. She has performed research in vitro cell culturing and in vivo mammals, and is trained in electrophysiological recordings, sensory-motor integration in the spinal cord, and neuropharmacology. She is amazed by spinal cord complexity and uniqueness. Since childhood Elvia has had a particular interest in why things happen. When she is not in the lab, she loves to spend time with her family and dog, watch movies, and buy shoes.
Landon Genry (Interdisciplinary Neuroscience Program Ph.D. candidate) received his undergraduate degree in Molecular and Cellular Biology from Harding University. He has previously done research on microglial cells in the context of Alzheimer's disease. From a young age, he has been fascinated by neuroscience and has a broad range of interests in the field, from neurodevelopment to neurodegeneration to learning and memory. When Landon isn't studying or working, he can be found exercising, hiking, playing sports or board games, hanging out with friends, or spending time with his wife.
Emily Reedich (post-doctoral research fellow) received her PhD in Neuroscience from Northwestern University in 2020, where she researched spinal muscular atrophy. She is fascinated by spinal circuits and the neuromuscular system, and how they dysfunction in aging and disease. Outside of the lab, Emily enjoys spending time with family and friends, going jogging, listening to podcasts, trying new recipes, and playing board games.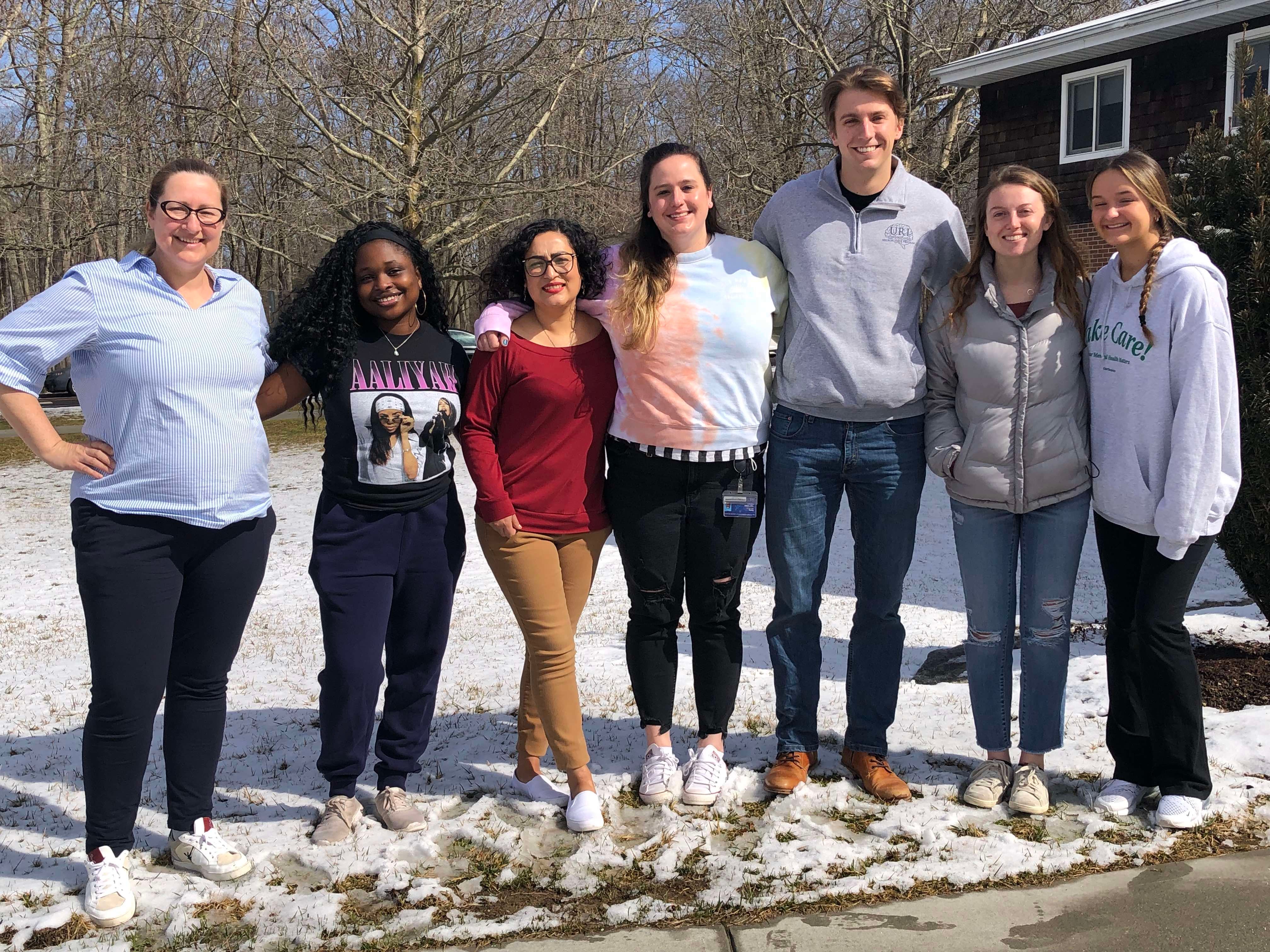 Lab Alumni
Clarissa Fantin Cavarsan Muller (Post-doctoral research fellow) obtained her Ph.D. in 2010 at Universidade Federal de São Paulo in Brazil, and has performed research on epilepsy and Parkinson's, and since joining the Quinlan lab, cerebral palsy, ALS and spinal muscular atrophy. She has authored relevant publications in neuroscience and has expertise in aspects from behavioral assessments and sterile surgeries to cellular and molecular biology. Since she was a child, Clarissa has always had a great interest in science and, in particular, neuroscience. She is dedicated and self-motivated by her curiosity. Also, she loves to join together with family and friends, having a great time, always ready to cheer everybody up!
Preston Steele received his M.S. from the Interdisciplinary Neuroscience Program in 2020. Prior to this, he studied undergraduate biomedical engineering and has designed and tested systems to record electrical signals from the body, including EEG, EMG, and ECG. He focused his graduate degree on the underlying mechanisms that drive spasticity in cerebral palsy, by using patch clamp techniques to record from motor neurons in the spinal cord at different development time points. Preston's broad range of interests include "anything and everything" related to the brain, from motor systems development to consciousness, as well as the therapeutic application of consciousness-altering pharmaceuticals. Away from URI, Preston can usually be found outside as often as possible, climbing, running, hiking, or exploring nature.