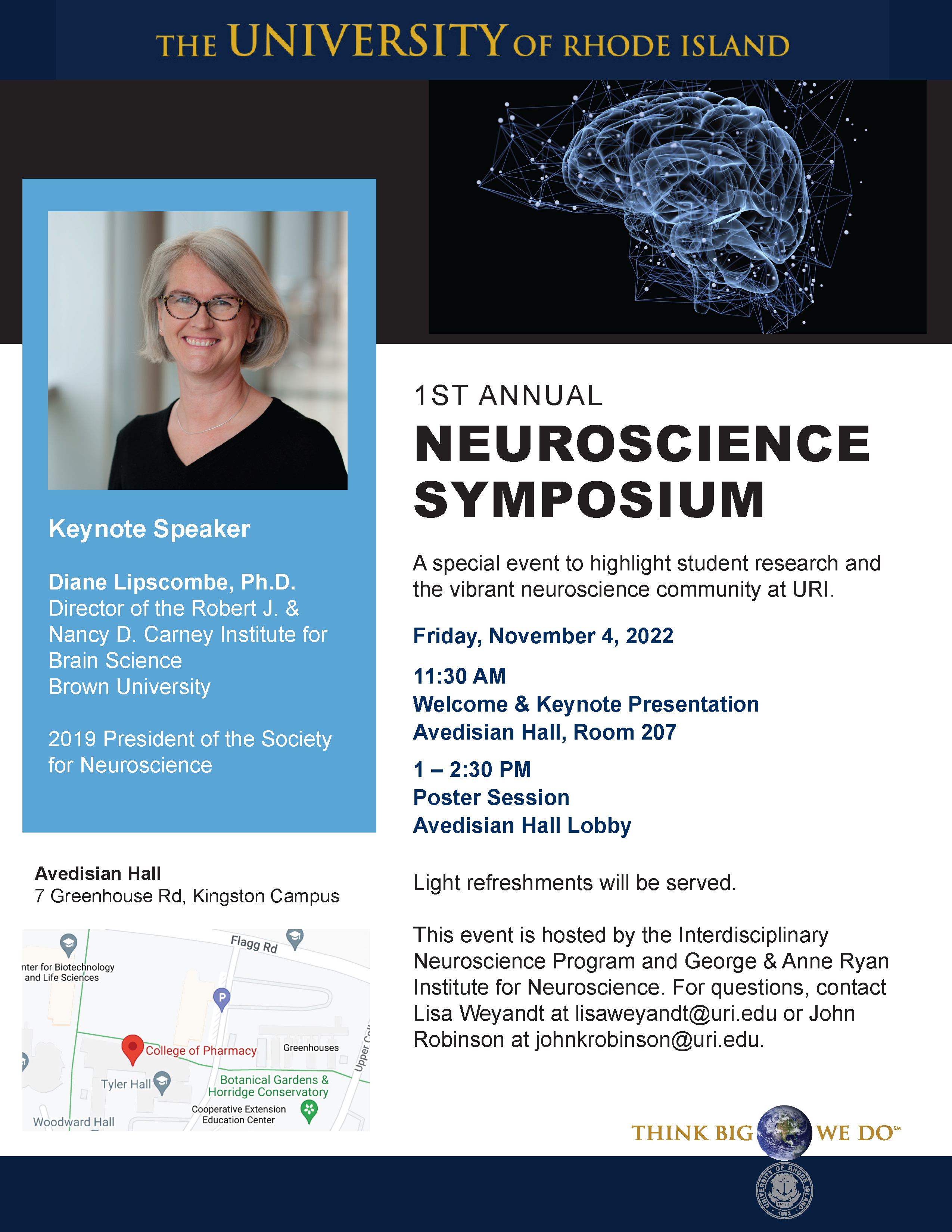 The Ryan Institute and the academic Interdisciplinary Neuroscience Program (INP) jointly hosted the first annual neuroscience symposium on Friday, November 4, 2022, highlighting URI student research.
Keynote speaker Diane Lipscombe, director of the Robert J. and Nancy D. Carney Institute for Brain Science at Brown University and 2019 President of the international Society for Neuroscience, delivered the keynote speech, "From Mystery Novels to Scientist to Professor," tracing her journey from a young reader of Agatha Christie novels to an eventual career in neuroscience research and education.
Dr. Lipscome is known for her contributions to understanding the role of voltage-gated calcium ion channels in chronic pain and psychiatric disorders.
Fifteen URI INP students shared research projects in a range of areas during an afternoon poster session, many including work done under the mentorship of Ryan Institute faculty.
"It was great to come together with the INP to celebrate the neuroscience community at URI and provide this opportunity for the students to share their research," said Ryan Institute Co-Executive Director John Robinson, who served as co-director of the symposium committee with INP Director Lisa Weyandt. "We are looking forward to seeing this event grow in the years to come."
The symposium committee also included Assistant Professor Jaime Ross, INP coordinator Patrick McIlveen, INP administrative assistant Devon McQuinn, and Ryan Institute communications specialist Nicole Maranhas. The full list of presenters and posters can be found here.
---